Positive Thinking: Power of Attitude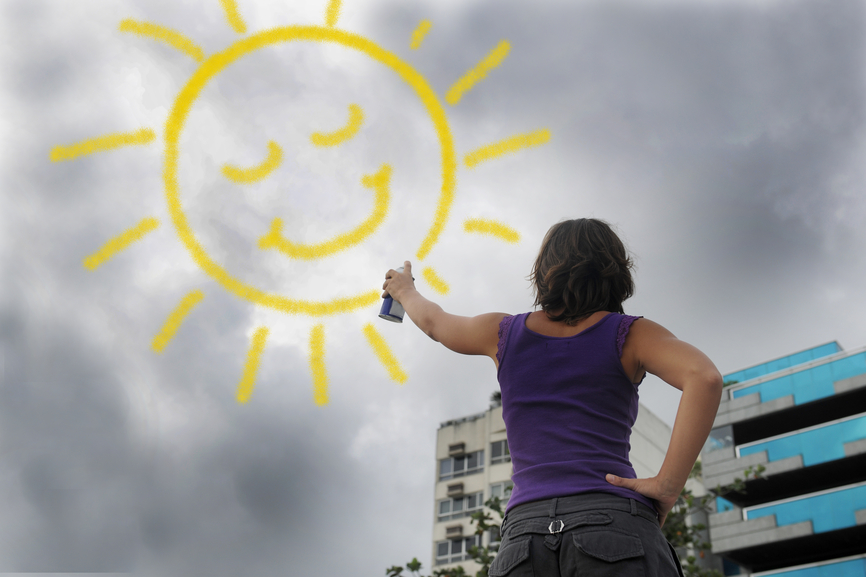 When it comes to grieving loved ones, positive thinking can be powerful indeed. When a client comes to see me, and they want to connect to a loved one who has passed, I find they are most focused on the trauma, or disbelief of the loved one's passing. They focus on the pain they feel, or the vision they keep seeing of them as they lay. When a loved one comes to me while in session, they do have messages, and almost always, the loved one does not want my client to feel sad, or focus on how they passed, but wants them to remember the impact they had, and have those good memories.
Your emotions do control your thoughts, what you are feeling controls your actions. I inform my clients you need to stop spending all your time trying to figure out why this happened, but, to trust that it was his, or her time. Some things are not always meant for us to know the answers to, or understand. You just have to trust, and leave it to a higher power. You need to focus not on the tragedy, but on the life that was spent together.
Don't let something painful be the focal point of your memories. When you relive the pain every day, you refuse to heal.  When you dwell on the painful experiences in your past, you become stuck in the past, and that makes it impossible to move forward.
The power of your positive thinking is very strong, and always the message is clear. When your loved ones come through, they are happy and at peace, seeing everything that's going on, and yes, they are always with you. Always!
So the question I propose to you is: Do you want to focus on the day your loved one passed, or choose to remember how they lived?

https://susanrowlen.com/wp-content/uploads/positive-thoughts.jpg
577
866
Susan Rowlen
http://susanrowlen.com/wp-content/uploads/Suzlogo1_v2_optm.png
Susan Rowlen
2014-04-23 13:12:31
2023-07-13 15:58:11
Positive Thinking: Power of Attitude