1 on 1 Individual Readings
In Office, by Phone or Zoom
Groups are Limited to 8 people, each will receive a 30 minute session
1 on 1 Business Consultations
Career, Acquisition, Position, or Growth.
Cold Case Review & Assistance
Paranormal Investigation Assistance
Strange visitors
Who's knocking on the Door?
Want to connect with your true life purpose?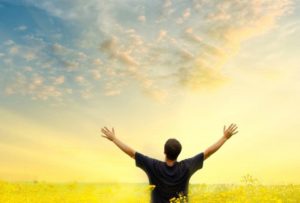 Are you at a crossroads in your life, in need of some clarity, direction and guidance? A psychic check up could be exactly what you need to face your future or process your past.
A good psychic can help you identify areas of your spiritual journey that need improvement or provide needed peace, comfort and closure when grieving the loss of a loved one. A personal reading with a qualified psychic can help you get unstuck, make sense of your future and gain a greater understanding about the deeper meaning behind issues you face.
If you need to make decisions about your love, professional or financial future, or are seeking closure regarding the passing of a loved one, an intuitive psychic or mediumship reading can help guide you in your spiritual journey.
As a professional Psychic Medium, I've provided accurate readings to countless people around the world. Let me teach you some things about yourself and help you fulfill your life's purpose. I look forward to working with you to explore your spiritual journey.
Consider scheduling a reading when you encounter these types of situations:
Love and Relationships
Whether you're experiencing obstacles in a romantic relationship or wondering if the right one will ever come along, a psychic reading can help you understand how to attract and maintain love.
Career
Are you unemployed, underemployed or just stuck in a job you hate? A reading can help you identify your true career path and take steps that lead to a fulfilling professional life.
Health
A psychic can offer useful information regarding your overall health and can alert you to any concerns.
Family
At some point during our life, everyone faces family issues from caring for elderly parents to dealing with addiction and dysfunction in the family unit to rifts in relationships. A psychic reading can offer you clarity and direction on making decisions leading to the best possible outcomes.
Connecting to Loved Ones
When grieving the loss of a loved one, obtaining comfort and closure is priceless.
Business Insights
Are you launching a new business, looking to invest in one or facing obstacles with an existing one? A private reading can provide the guidance needed to make positive decisions about your business goals.
Discover What's Next on Your Journey?
Choose the Service Right for You!
A private Psychic reading is an opportunity for you to gain insights about your life and where your headed. Personal readings are available for individuals and small groups (6-8 individuals). Select from 15, 30, 45 and 60 minute sessions.
A private Medium Reading is a great way to connect with your loved ones and receive validation that they are with you. Readings are available for individuals and small groups (6-8 individuals). Choose from 15, 30, 45 and 60 minute sessions.
If you believe your experiencing unusual paranormal activity in your home and or business, you may need the help of a experienced Psychic & Paranormal investigations. Schedule a consultation with Susan regarding paranormal activity.